I woke up this morning whining over the fact that the NWSL season was soooooo far away, and how terrible it was that my beloved Portland Thorns lost to…let me cool down for a second…The Western NY Flash.While I continued my internal rant on how Portland should have beat the Flash, and crunched on my avocado toast, it suddenly hit me.
I first realized that in order to have good avocado toast, my piece of bread required further toasting to give it the perfect crunchiness to softness ratio that my breakfast was clearly lacking at the moment. Additionally, it occurred to me that footy fans all over the world don't spend precious Sunday morning grumbling about their least favorite NWSL team (by the way the Western NY Flash ceases to exist anymore, it was relocated to North Carolina to form the NC Courage). Instead, these fans have their own leagues (pro or semi-pro) and favorite players to discuss.
As a blog that promotes discussion of all aspects of women's sports, it only makes sense to introduce the several different leagues of soccer across the world.
---
"FOOTBALL IS A UNIVERSAL SPORT, A UNIVERSAL LANGUAGE"
---
Each league has their own distinct styles of play and level of global recognition. All of them help their respective athletes bring their skills to the next level and entrance football fans all over the globe. Check them out!
Soccer:
---
United States: NWSL (Pro)– Portland Thorns, Seattle Regin FC, Washington Spirit, North Carolina Courage, Chicago Red Stars, Sky Blue FC, Houston Dash, FC Kansas City, Boston Breakers, Orlando Pride
How to watch: The NWSL streams game on Lifetime (select Game of the Week only). The go90 app streams all other games, and the NWSL site displays highlights.
Website: http://nwslsoccer.com/
---
Germany: Allianz Frauen-Bundesliga (Pro)– MSV Duisburg, SGS Essen, 1. FFC Frankfurt, SC Freiberg, TSG 1899 Hoffenheim, FF USV Jena, Bayer 04 Leverkusen, Borussia Mönchengladbach, FC Bayern Munich, 1. FFC Turbine Potsdam, SC Sand, VfL Wolfsburg
How to watch: Allianz Frauen-Bundesliga offers podcasts, highlight/team videos, live stream (only for certain games), and a real-time game tracker from their website.
*Games can also be found on Sport1 Germany and DFB-TV. Use this link for tv listings: http://www.livesoccertv.com/competitions/united-states/nwsl/
Website: http://www.dfb.de/allianz-frauen-bundesliga/start/
---
Japan: Nadeshiko League (J League) (Pro) consists of 3 divisions.
Nadeshiko League 1-Vegalta Sendai Women's, Urawa Red Diamonds Women's, Nitere Beressa, Albirex Nigata Women's, AC Nangano Parseiro Women's, Iga Football Club Kunoichi, Konomiya Speranza Osaka Takatuski, INAC Kobe Leonessa, Okayama Yu Town Belle
Nadeshiko League 2– Chorea AS Elfen Saitama, Speeda Setagaya FC, Nippon Univ. FIELDS Yokohama, Nippatsu Yokohama FC Seagulls, Nojimasutera Kanagawa Sagamihara, Cerezo Osaka Sakai Women's, AS Harima Albion, FC Kibi International University Charme, Anju Violé Hiroshima, Ehime FC Ladies
Challenge League– Nordia Hokkaido, Tokiwaki Gakuen High School, Orca Kamogawa FC, Yamato Sylfied, JAPAN Soccer College Women's, Niigata Medical and Welfare College Women's Soccer Club, JFA Academy Fukushima, Shizuoka Industrial University Iwata Bonita, NGU Nagoya FC Ladies, Bunnies Kyoto SC, Kukuoka J Unclass (Anclas)
How to watch: Channels where it is featured range from Sponavi Live, Fox Sports and Entertainment, Sendai City FM Radio 3, BS Fuji, Ehime CATV, Nippon TV, FM Terrai, and Santélevision, Sportdigital, and SkortKlub 1 Serbia. Check this website for tv listings: http://www.livesoccertv.com/competitions/united-states/nwsl/
*A majority of games are live streamed through http://www.livesport.tv/
Website: http://www.nadeshikoleague.jp/
---
Sweden: Damallsvenskan (Pro)– Djurgårdens IF FF, Eskilstuna United DFF, FC Rosengård, Hammarby IF FF, IF Limhamn Bunkeflo, KIF Örebro DFF, Kopparbergs/Göteborg FC, Kristianstads DFF, Kvarnsvedens IK, Linköpings FC, Piteå IF, Vittsjö GIK
How to watch: http://www.damallsvenskan.tv/ has live streams and highlight videos for the Swedish Football Association.
Website: http://svenskfotboll.se/damallsvenskan/
---
Australia: Westfield W-League (Pro)– Canberra United Women, Perth Glory Women, Sydney FC Women, Melbourne City FC, Newcastle Jets Women, Adelaide United Women, Brisbane Roar FC Women, Western Sydney Women, Melbourne Victory Women
How to Watch: Live streams are available through ESPN3, WatchESPN, ABC1 or Fox Sports 4 Australia.
*Check http://www.livesoccertv.com/competitions/australia/w-league/ for tv listings.
Website: http://www.w-league.com.au/ladder
---
England: The FA Women's Soccer League (Semi-Pro) has 2 divisions.
*Each FA WSL 1 Team has a Developmental Team
FA WSL 1– Arsenal Ladies FC, Birmingham City Ladies, Bristol City Women, Chelsea Ladies FC, Liverpool Ladies FC, Manchester City Women, Notts County Lady FC, Reading FC Women, Sunderland AFC Ladies, Yeovil Town Ladies FC
FA WSL 2– Aston Villa Ladies FC, Brighton & Hove Albion, Doncaster Rovers Belles, Durham Women FC, Everton Ladies FC, London Bees, Millwall Lionesses, Oxford United Women, Sheffield FC Ladies, Watford Ladies FC
How to watch: Their website offers player interview/talks, match highlights/reviews. Unfortunately, games are not currently live-streamed.
Website: http://www.fawsl.com/index.html#jtlrCTJU9CTdplu9.97
---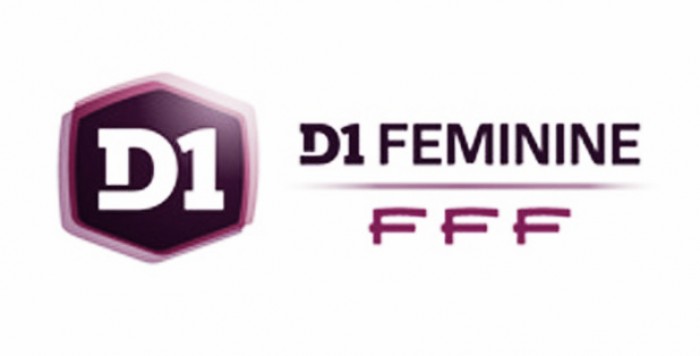 France: D1 Feminine (Semi-Pro)– Paris Saint-Germain (PSG), Olympique Lyonnais, Montpellier, Juvisy, Soyaux, Guingamp, Olympique Marseille, Saint Étienne, Rodez, Bordeaux, ASPTT Albi (Relegation), Metz (Relegation)
How to watch: Their youtube channel, D1 Féminine Officiel, offers highlight/team videos. As for live-streaming, the author could not find any evidence of such. It might be available on French/European tv channels.
Website: https://www.fff.fr/?home
---
United States: Women's Premier Soccer League (Semi-Pro)
*Some teams are affiliated with NWSL teams, ie. Reserve*
NORTHWEST- Sounders Women, ISC Gunner FC, CU Diamonds, OSA Football Club, NSGSC, Eugene Timbers FC Azul, Portland Spartans, Westside Timbers
NORCAL- California Storm, Fresno Freeze FC, San Ramon, San Francisco Nighthawks, Hotspur Ladies, West Coast Wildkatz, North Bay FC Wave, Primero de Mayo
PACSOUTH- San Diego Sea Lions, Pateadores, FC Tuscon Women, L.A. Salsa, FC Pacific, Phoenix Del Sol
COASTAL- Beach Futbol Club, SoCal FC, L.A. Villa F.C., Legends FC, L.A. Premier FC, Fram Ajax
SOUTHWEST- FC Dallas, Texas Spurs FC, Oklahoma City FC, FC Austin Elite, Houston South Select, Pines 1779, FC Tulsa Spirit, Texas Titans
HEARTLAND- Chicago Red Stars Reserves, Des Moines Menace, KC Courage, Minnesota TwinStars, Quad City Eagles,
VALLEY- Dayton Dutch Lions, Fire and Ice Soccer Club, FC Pride, Cincinnati Sirens, Columbus Eagles
GREAT LAKES- Michigan Chill SC, Motor City FC, AF Cleaveland, FC Indiana, Michigan Lions, Pittsburgh Steel City FC
NEW ENGLAND- Boston Breakers Reserves, Boston Breakers College, Seacoast United Mariners, Boston Breakers U20, Seacoast United Phantoms, FC Stars, Rhode Island Reds, Boston Aztec
MID-ATLANTIC- New York Athletic Club, Yankee Lady FC, Syracuse Lady Knights, Long Island Fury, FC Westchester
TRI-STATE- Penn Fusion SA WPSL, Philly Fever, NJ Wildcats, Lancaster Torch FC, Old Dominion Cesena USA, FC Bucks, Hershey Soccer Club, FC Ulindi
COLONIAL- Washington Spirit Reserves, Washington Spirit Academy, Richmond Strikers, Virginia Beach City FC, Fredericksburg FC, ASA Charge FC
CAROLINAS- Carolina Elite Cobras, Lake Norman Eclipse, Oak City FC, Carolina Rapids, Greensboro Lady Dynamo
SOUTHEAST- Atlanta Silverbacks, Memphis Lobos, Gulf Coast Texans, FC Nashville Wolves, Knoxville Lady Force, Chattanooga FC, Alabama F.C.
SUNSHINE- Orlando Kicks, Florida Krush, Tampa Bay Hellenic, FC Surge, Florida Sol FC, Palm City FC, Team Boca Blast, Pinellas County United SC, Treasure Coast Dynamites
---
How to watch: Watching games is currently limited to traveling to the venue of the match.
Website: http://www.wpsl.info/